Our model railway club is devoted to the promotion of friendship and shared opportunities for members of the community to socialise with people of all ages and backgrounds and work together to construct model railway layouts.
Exciting times are upon us now as we complete our new clubhouse and model railway history museum at Lake Tabourie. Proudly opened to the public on Saturday 4th January 2020.
The club is a safe and welcoming organisation where members of the community learn new skills and relax together in a supportive environment, while participating in a structured recreational activity.
We'd like to say it is not a requirement to 'love trains' to join the club! Many members participate due to their love of model building alone. Our club is all inclusive no matter where your particular interest may lie.
Membership is open to all ages, please call to chat if you'd like to know more? 
Open to the Public in 2020:  2nd & 4th Saturdays 10am to 3pm.
Club Contact: Mr Chris Trimble
Phone: 0427 660 942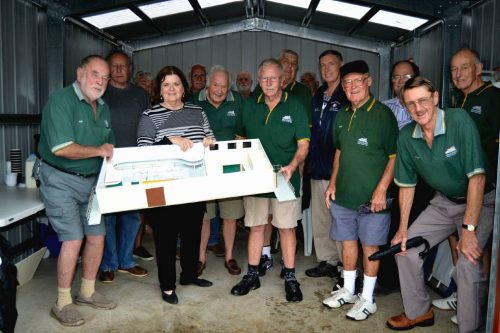 Plans Approved our challenge begins!